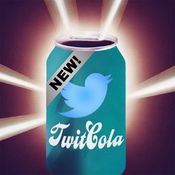 Well, it finally happened. A billionaire bought Twitter and took it private.
You'd think I'd be happy about that. In the past, I've railed against publicly-traded companies and their duty to shareholder profit above all other considerations - and I'll continue to do so in the future. But today presents some different problems.
The main problem is that this particular billionaire has fascist fans, and pants to match. This macho business donkey wrestler is touted as a genius but acts like a bellend - to a degree that would be comical if he wasn't part of a clear and present danger to civilization.
He knows how to stir things up, but hasn't the foggiest idea how to cool things down.
In my opinion, this does not bode well for the future of Twitter - the "New Twitter". I'm not going to go into too much detail on the entire slate of problems I fear will arise from this. Instead, I'll merely state what actions I'm going to take, and explain what will be needed for me to change my mind.