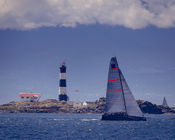 Recently I've started writing short stories and I've been thinking it would be fun to post them online somewhere. As it turns out, I've got the perfect place: right here! I've added a new area on the site to showcase the stories I've written. Tales from the Whateverthing can be found at the Short Stories link in the sidebar.
This also gives me a chance to demonstrate Sculpin 3's helpful new command for creating custom content types. This post will share some details about the initial command line parameters, as well as what went into customizing the skeleton files that were created.
First, we'll run /vendor/bin/sculpin help content:create to show the help screen for the new command.